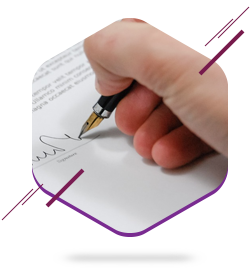 Following the continuous development of our law firm and expansion of the scope of its activity, we look on a constant basis for new employees. We invite trainee lawyers, solicitors, lawyers and fourth and fifth year law students to send their CV accompanied by a covering letter to the following address: kariera@sobien-kancelaria.pl
We offer employment in a creative, young team with a highly developed organizational culture, which sets ambitious goals for itself to be achieved through good teamwork skills and appropriate selection of time and project management methods.
From the candidates we expect commitment and knowledge of the areas of law in which our law firm specialises, as well as knowledge of two foreign languages (​​including English) at an advanced level. We regard knowledge of English legal terminology and knowledge of foreign legal systems as a big advantage and work facilitation.
Aware of the role played by the staff in the development of our law firm, we invest in employees whose career goals and clearly defined career path have for many years been part of our joint success
Please include in your CV the following clause "I give my consent to the processing of my personal data for the purposes of the recruitment process, pursuant to the Personal Data Protection Act of August 29 1997 (Dz. U. /Journal of Laws/ no. 101, item 926, as amended)